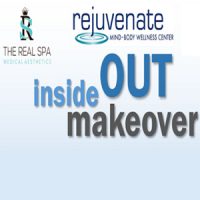 Inside Out Makeover- Fall 2017
Carolyn's 3rd Blog Post
20 pounds. I am 20 pounds down. My clothes are loose, things fit that haven't in a long time. My skin looks better, my sleep is better. Despite the worst flu season ever and all of my children being sick. Bo being home for 3 weeks, with many treatments and antibiotics. I have maintained. I have over come. I have tried really hard not to get down on myself and know it's hard. First dieting during the holidays is rough, but I had to start somewhere. I had to stop making excuses. I have started working out with the Amazing Kristen doing a spin class. I am going to throw in some Yoga, lord knows I could use some relaxation in my life!! Dr Joe,  Dr Adam and Dr Scott are constantly in contacted with me. That support is so important. Hearing that I am doing a good job, keep my head up, I can do this, is huge!! It's actually life changing!!  Feel Free to message me or email me if you have any questions!! I promise it works!!
Contact Carolyn HERE with any questions you may have about her journey!
Congratulations Carolyn! Down 20lbs! Way to go!