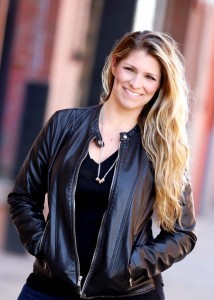 Jillian is the female "balance" on the #1 morning show in Kansas City.  Jillian is a local favorite, and the listeners really connect to her!  She is witty and smart in her on-air delivery.
I was raised in the country and I'm raising my family there now. I love my job(s)!!! I'm a Jesus-lovin' wife and mom but it's the hardest job in the world! I also hold the easiest job in the world…morning radio co-host on Q104.
Some say I'm funny??? I'm not hideous. I'm sarcastic. I'm forgiving. I'm 5′ 7.5″. I turned 35 this year and halfway through, I'd say I'm loving my 30s. I love Royals baseball, winning or not. I love soup. I love country music…old and new! I love traditional hymns. I love concerts. I love Garth. I love Garth concerts!