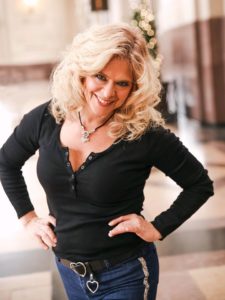 Hi! I'm TJ McEntire…. I've been at Q104 for literally 104 years, okay not really but 25! I love this station so much that I'd never leave unless they pushed me out of the studio. I do afternoons and my favorite part is talking to YOU, the listener! Call, text, Facebook, Tweet me; it all works at TJQ104! I have a passion for Q, music, the fans and the city! Heck, I'm a hometown girl… From Independence, Mo! I ALWAYS want to meet YOU, so when you run into me at a show or event, stop me! Yell at me or even stalk me. LOL I'll do anything for a hug (I know…. So needy), my passion besides Q104 of course are my dogs, cooking (check out my TJ's Cooking on Instagram), being with friends……
In short, thanks for being part of the Q Family, you all are EVERYTHING TO US!
Tune in 3pm-7pm and holla at your girl!
_________________________________________________________