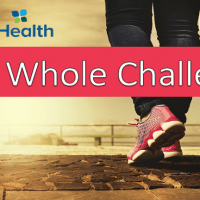 Join TJ in taking the Advent Health Feel Whole Challenge, a 21-Day devotion to every part of you, made for all ages and stages of wellness.
Click HERE  and watch the video to get inspired, then start Day 1 to let the challenge change you, too. YOU HAVE THE POWER TO CHANGE YOUR LIFE. PROVE IT!
CLICK HERE for your chance to win a health and wellness retreat or use the hashtag ##FeelWholeChallenge for another chance to win!