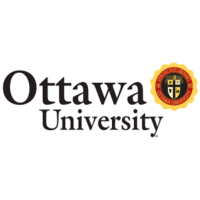 At Ottawa University, you can take advantage of classes offered on campus and online. The online courses fit around the busy schedule of adult students just like you. Classes are offered in 8-week sessions – with no required outside study groups. They offer convenient schedule options for those interested in on-campus programs.
Bachelor's and master's of science in addiction counseling programs; which are available online.
Plus save 20 percent in tuition for bachelor's degree in addiction counseling and meet the license requirements in Kansas and Missouri.
Advance your nursing career in a time where leaders in health care are more important than ever
100% Online Bachelor's and master's degree programs
CCNE accredited
Save 30% in tuition through our Transfer Advantage program for the RN-to-BSN degree
Bridge from BSN to MSN available to expedite your master's degree
Specialize as a Nurse Educator or Nurse Leader with our MSN degree
Limited time offer to earn your MBA in 16 months or less for only $16,000…..That's a $7,000 saving!
Apply for the fast track by August 10th to get started this fall on August 24th.