Have you ever wanted to control the music on Q104? Now is your chance!
On May 4th we will be hosting our Request-A-Thon benefiting Children's Mercy from 6am to 6pm, you play the music when you make your donation to Children's Mercy!
That's right, you play the music, any song and genre!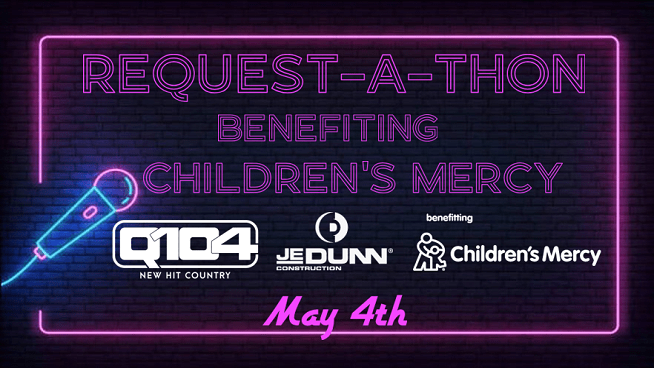 Thank you to our Hourly Sponsors!
KC Parks & Rec
Midwest Auto Services
AesthetiCare MedSpa
Beth and Tom Cree Realtors Loughlin & Associates
Celsius Tannery
Redman's Furniture  & Mattress in Oak Grove
Betty Rae's Ice Cream
Santa Fe Glass
KC Dumpster CO
Hy-Vee Arena