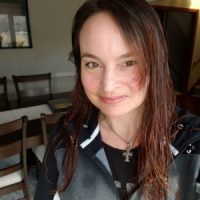 Hi everyone! It's been awhile since you've had an update! Can't even begin to express what a huge blessing this has been, and I'm thrilled to share how incredible everything in the prize package has been.
I'm definitely feeling stronger and leaner, and it's motivating me to keep pushing forward. If you happened to be at the winner announcement or read my story, you have some of the background… 3/4 of my legs have been rebuilt, and this past November brought with it two more rounds of surgery. It's been tough going to say the least. Then you all showed up! I can't say thank you enough!
Today's update focuses on the personal training and nutrition.
Jason and Brady over at A Greater You have been outstanding with their approach, and have dialed in the perfect set of exercises to improve not just my strength but balance and core stability as well. I've greatly appreciated their understanding we're building from the ground level back up, and they brought the expertise to make it happen. Whether you're a seasoned athlete or need a more "physical therapy" style approach, I highly recommend checking them out!
I also met with Bethany Frazier, the Kansas City Dietitian, who helped me make some specific adjustments to make sure I'm getting enough protein and variety of nutrients in my day. She also made me feel great that I'm doing so much well already. Bethany is so nice and great to work with! And yes Bethany, I've been eating a wider variety of vegetables LOL. Can't wait for the farmer's markets to start, too!
Will have another update for you soon! I also want to say a special Thank You to Kristal with Beauty Counter who donated the Flawless in Five set. This is a recent picture from when my husband decided we needed to go out on a day date. I was running late (hence the wet hair!), and had just the perfect thing to get ready. I really was done in 5 minutes, and even had time for a little extra color. I love having the opportunity for these pretty moments throughout the makeover.
Another update happening soon!