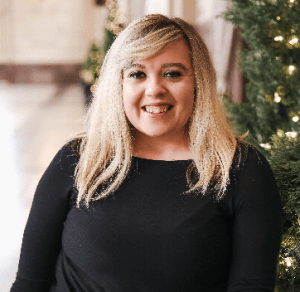 Sunday, Monday, Tuesday, Wednesday, Thursday, Friday -- 12:00 AM - 06:00 AM
There's a number of ways to describe Ashley, but the most prominent would be, Shop-a-Holic, Country Music Lover, Food Extraordinaire and Fam Bam LOVER.
Ashley's radio career started at Q104, just after graduating high school. Ashley has a strong passion for her community, her family and for country music. Radio and music has always been a huge passion of Ashley's, she loves the music, the interaction with the listeners and the impact you can make on just one persons life.
If you want to get to know Ashley, she is obsessed with reality TV shows, exploring new bars and restaurant's in the Kansas City area and she is addicted to social media and her dog.
Catch me on your radio Monday-Friday  12am- 6am!