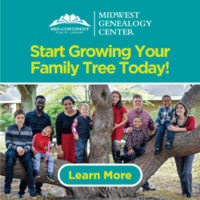 Where we come from can be important to understanding who we are.
October is National Family History Month and the Midwest Genealogy Center and Q104 invite you to explore the largest free-standing public genealogy resource in the United States, located right here in in Independence, MO.
You'll find access to an extensive collection of genealogy tools and millions of records, including through ancestry.com library edition and findmypast.com
Enter BELOW for your chance to win a DNA testing kit so YOU can start working on your family history!